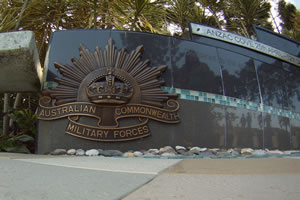 Anzac Day is a very special Big Day for all Australians to commemorate the sacrifices of those that have gone before in providing for a free and safe country. Australians come together at this time and spend time, particularly on reflection. Many, many Australians have family or friends that partook in early wars to keep Australia safe and free.
For many it's an important time to be with family and friends. For some it will mean attending the many official Anzac Day dawn services, parades and get together events. For others it may mean watching on or just spending time with loved ones and reflecting. And for others it may be a time to forget and to get away etc. Being on April 25th the Autumn weather will hopefully be kind. Whatever the weather it will be great to get out and about and commemorate this great day in your own way. We have a few ideas for you to get out and about on this special day!
ANZAC Day 2024 Ideas
AnzacDay.net.au is a community minded page that exists only to showcase the many events and entertainment that take place on the ANZAC Day Holiday, 25 April. We hope it helps you with ideas and things to do for commemorating this great day.
Sydney

The ANZAC war memorial is in the beautiful Hyde Park of Sydney. And during the day there are many spots to have a picnic and enjoy the surrounds. Earlier in the morning the dawn service is generally held at the Cenotaph at Martin Place. It's a very good idea to be early as there are normally big crowds. Then the Sydney Anzac Day March commences from Martin Place after breakfast around 9am. There are many Sydney venues that open up to cater for breakfast and later for getting together with friends. We hope some of our Sydney ideas help your day.

ANZAC Day Ideas for Sydney

Melbourne

The Shrine of Remembrance in St Kilda Rd is where the early morning Melbourne dawn service is held. With many RSL's around the state holding similar services early in the morning. There is then a break for breakfast and then the Anzac Day March is along St Kilda Rd in the City. In Melbourne, many community sporting events are held where people can meet and get together and reflect. An important one in Melbourne is the AFL football held at the MCG and another is the horse races at Flemington. It's culturally correct for the context of the diggers and their interests. Many Melbourne venues open up early to assist with breakfasts for visitors. And then many of these turn their TV screens to the sporting events after the March. Some even have two up!

Melbourne ANZAC Day Things To Do

Perth

Kings Park in Perth at the State War Memorial is the location for the annual Anzac Day dawn service. It's a gorgeous park and surrounds for reflection and gathering with friends and family. In fact the park overlooks the city of Perth and the Swan River area. Many cafes and hotel restaurant venues open for breakfast and then the Anzac Day March will take place thru Perth City.

We have some ideas of places to meet with friends and family on this very special day.

Ideas for ANZAC Day in Perth
More Anzac Day ideas around Australia
Poppy's will be out for the Anzac Day services in all Australian cities. With Anzac Day marches a celebration it's good to get out and about. The ideas keep coming all around the other cities of Australia for things to do also in Canberra, Hobart, Brisbane, Adelaide and Darwin.
What is ANZAC?
Anzac is an acronym for Australian and New Zealand Army Corps.
This big day on the Australian calendar is celebrated with a public holiday right around the nation. That special day of reflection is on 25th April. And it was originally named ANZAC Day in 1916.
Anzac Day Eve also provides an opportunity for celebrations and preparation for Anzac Day dawn services. If you want some ideas for your Anzac Day or Anzac Day Eve, hopefully we can help!
War brings to mind the Alfred Lord Tennyson poem on the charge of the light brigade. Australian's have long felt in the first world war the Brit commanders used diggers for cannon fodder and the mistakes at landing at ANZAC Cove in Galliopli only flame this.
Theirs not to make reply,
Theirs not to reason why,
Theirs but to do and die:
Into the valley of Death
Rode the six hundred.
Whatever the mistakes on balance Australian's always reflect on the pride they have for the nations diggers.